Electronics and Arduino Hacking Evening Courses
One of the best things about having our own centre is that we can do big electronics projects and learn new skills like soldering, something we were keen to take immediate advantage of with our second course in our new building. We had several people soldering for the first time, overcoming their fears and learning new skills. Our youngest solderer was just 8-years-old so it was important to teach them how to do it calmly and safely and it was real success for the young people involved.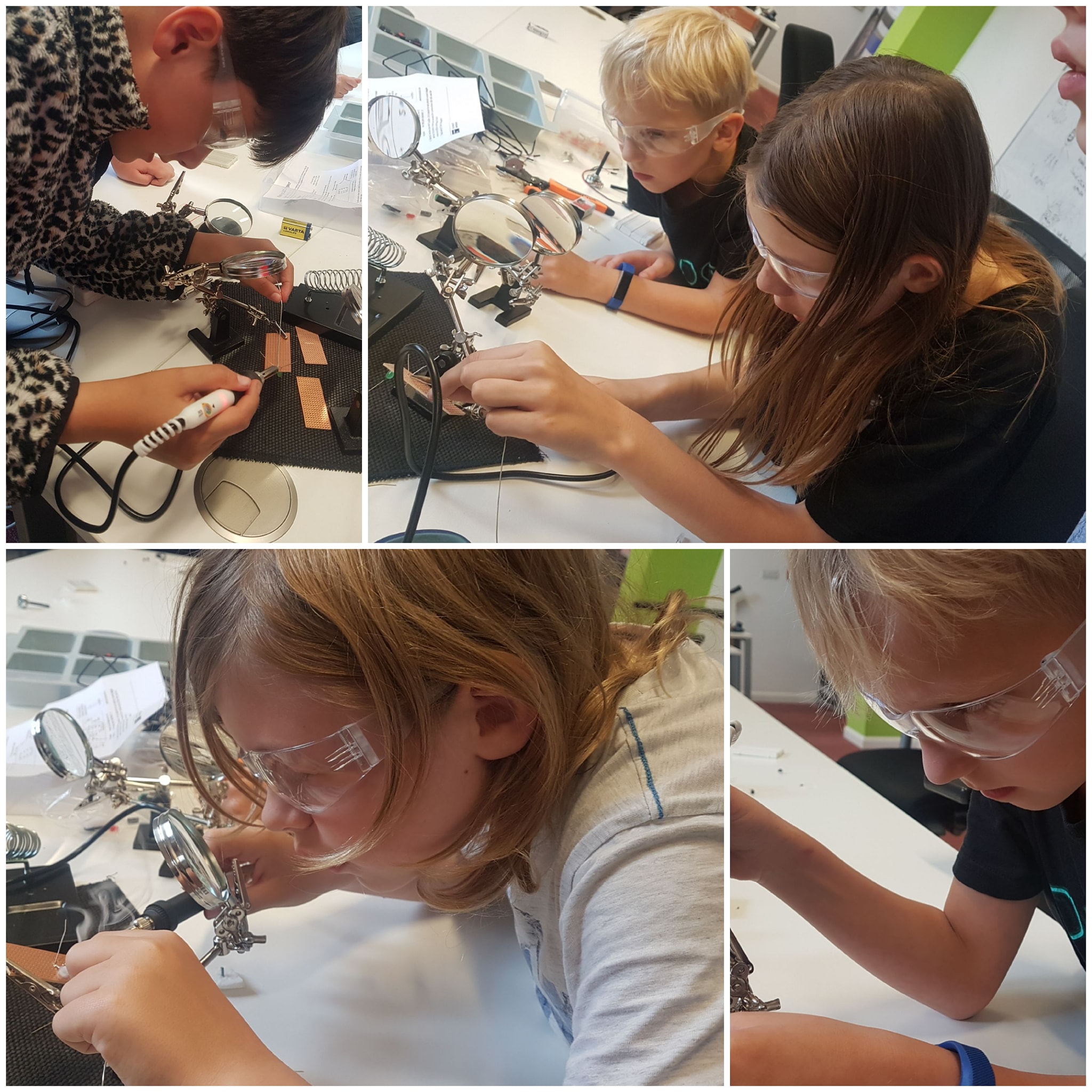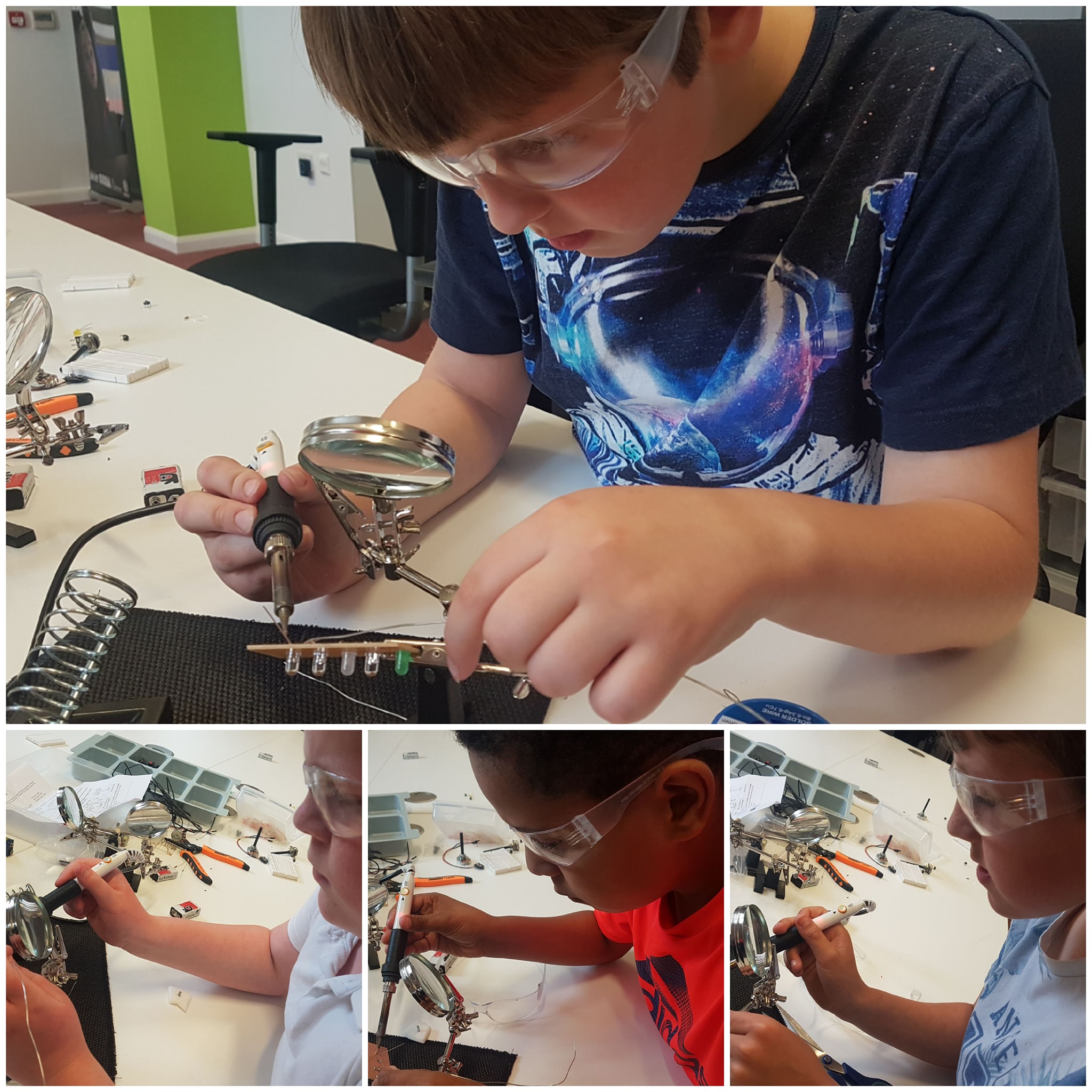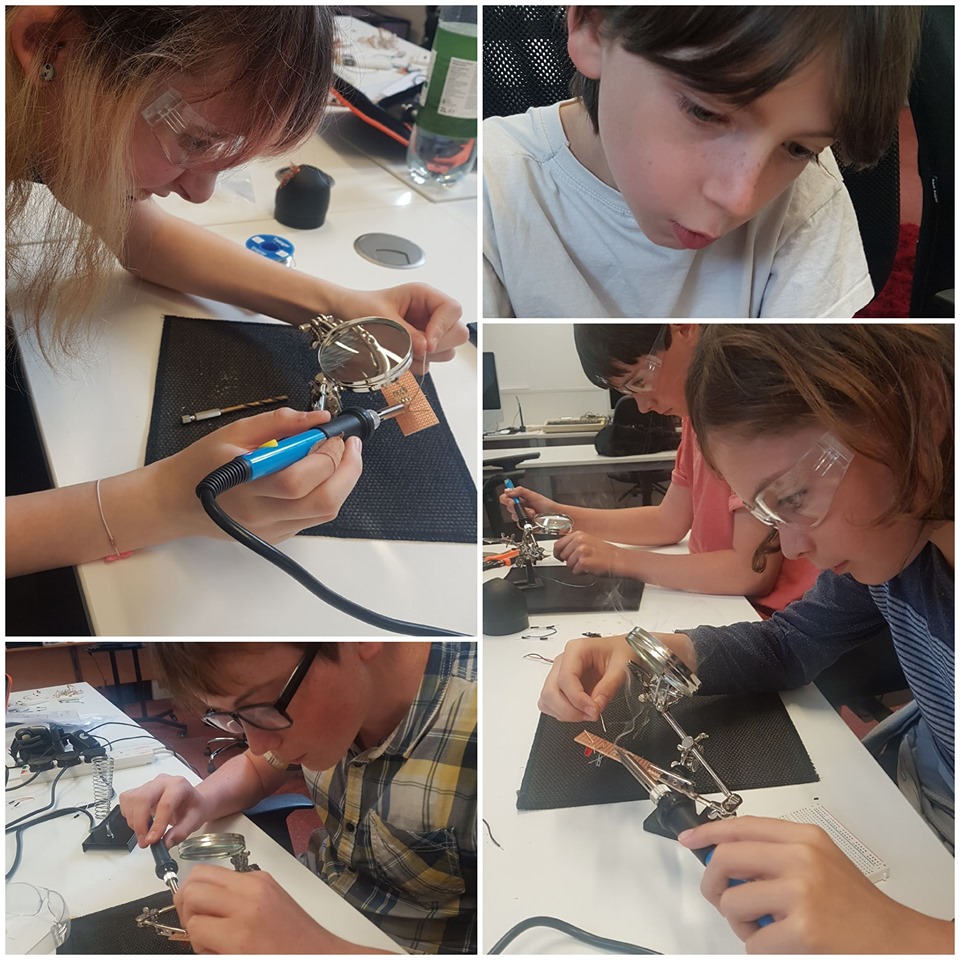 BAFTA YGD Awards, June 29th 2019
At the very end of June, Matthew was invited to BAFTA in London as a Young Game Designer Mentor Award Nominee and won!!! Winning the award has opened a lot of doors for the Creative Computing Club and considerably raise our profile as an organisation. It was a great event to attend, and we have made a lot more connections with the games industry, which will further benefit the young people we work with.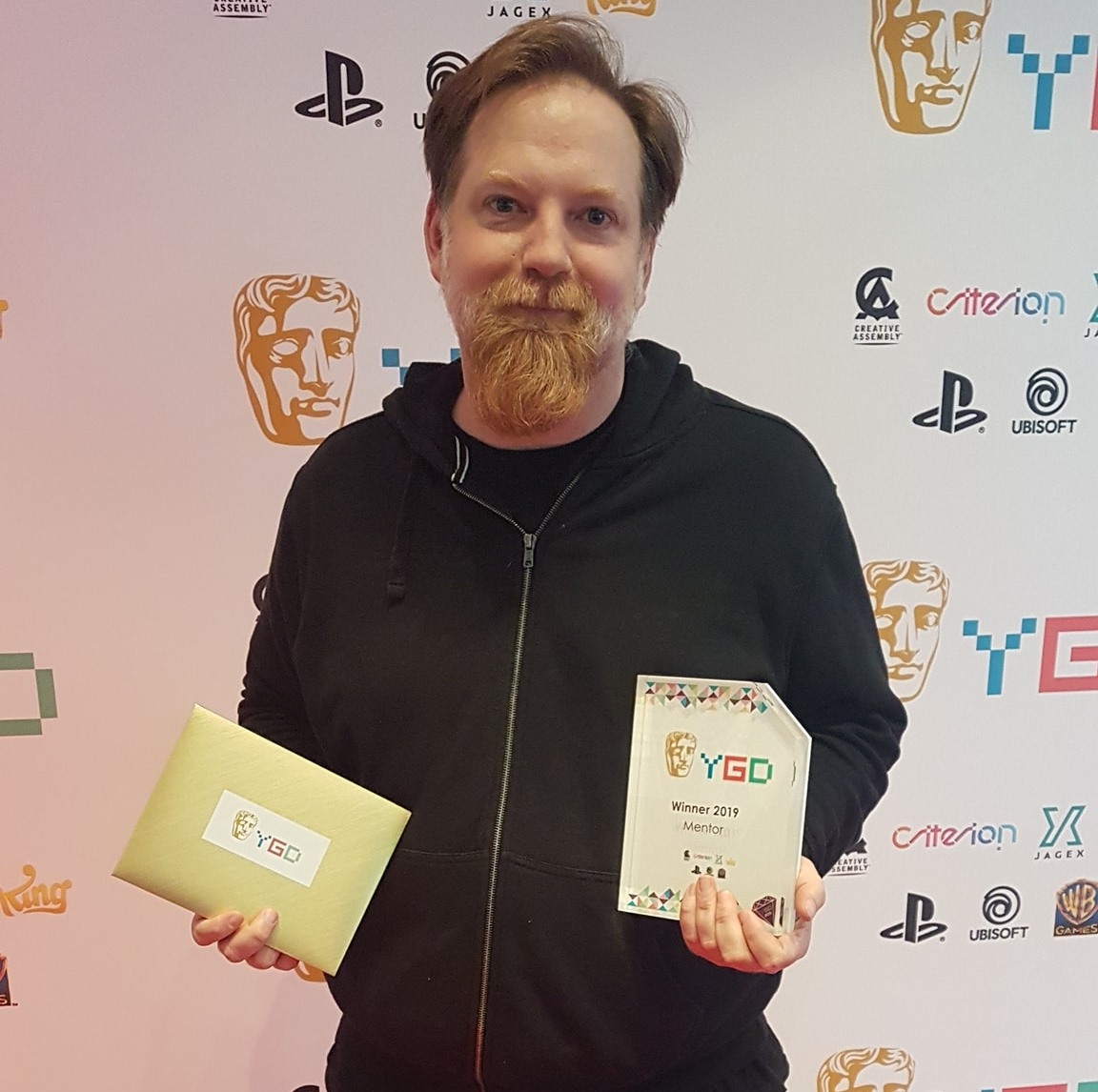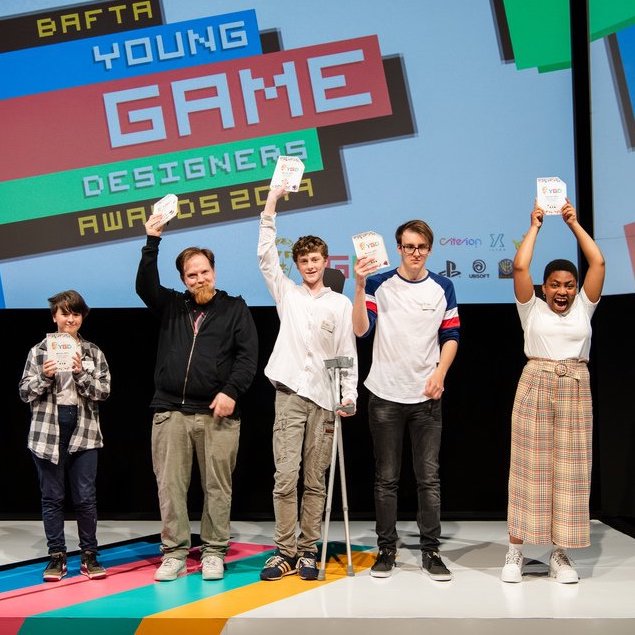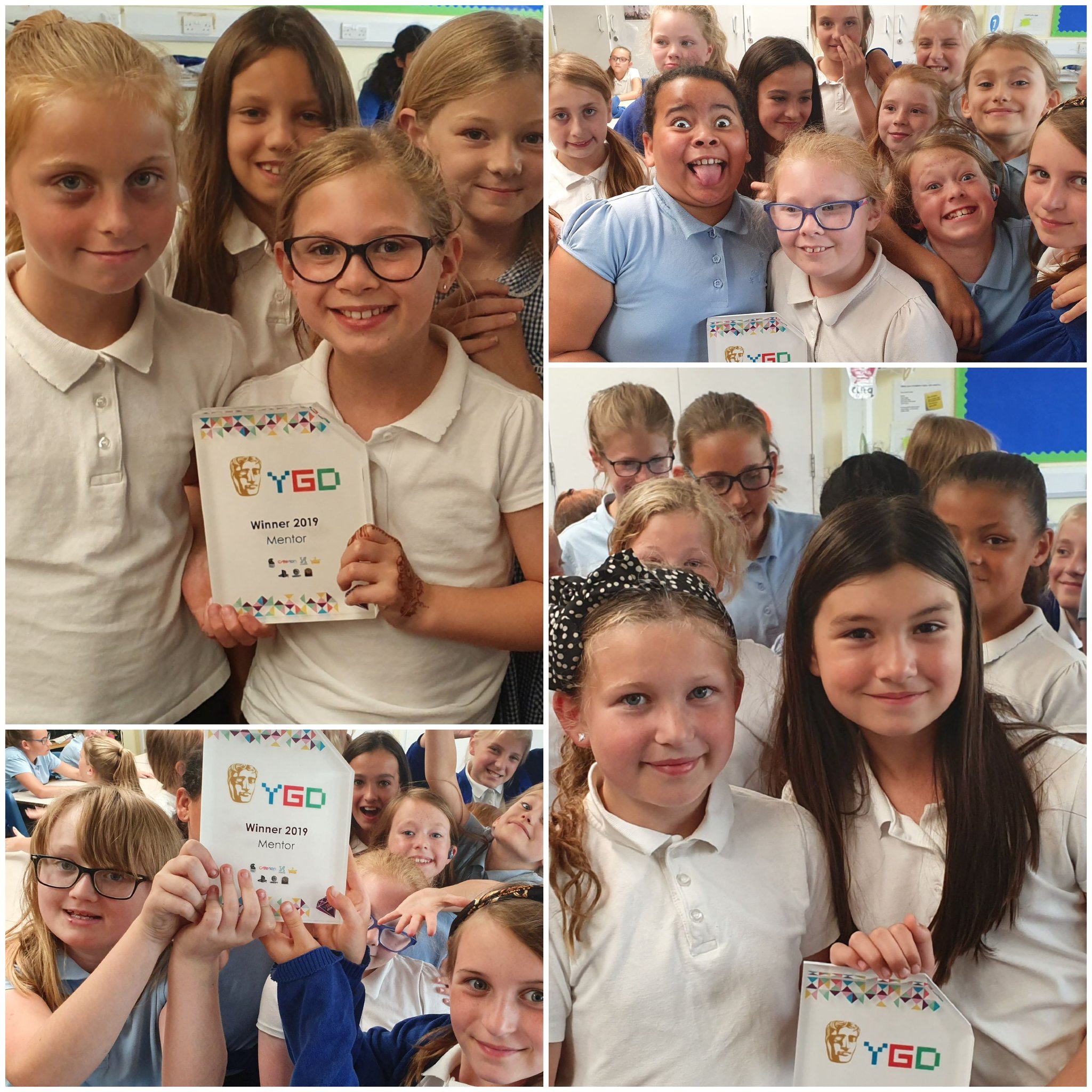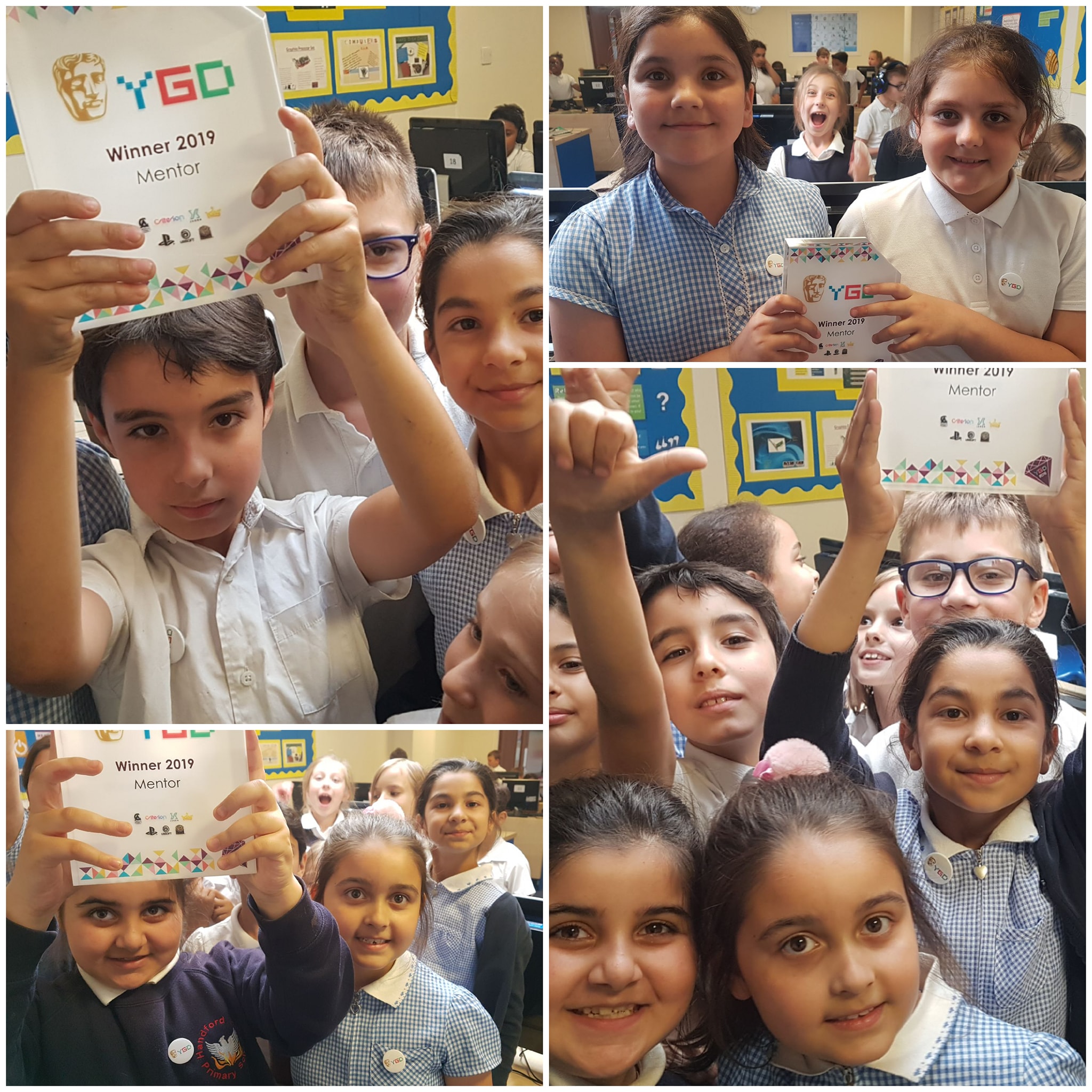 As promised Matthew then toured the award around all the schools he works in for all 320 of the students he works with at Ipswich Academy, Causton Juniors, Colneis Juniors, Trimley St. Martin, Handford Hall Primary, Halifax Primary and Farligaye High School.

Creative Computing Club Summer Games Week
We had a fantastic games week over the summer full of gaming and competitions as well as game making. We were very fortunate to try out Dreams from our new friends
Media Molecule
, that we made at BAFTA Vacation Simulator on PSVR and a lot of Minecraft.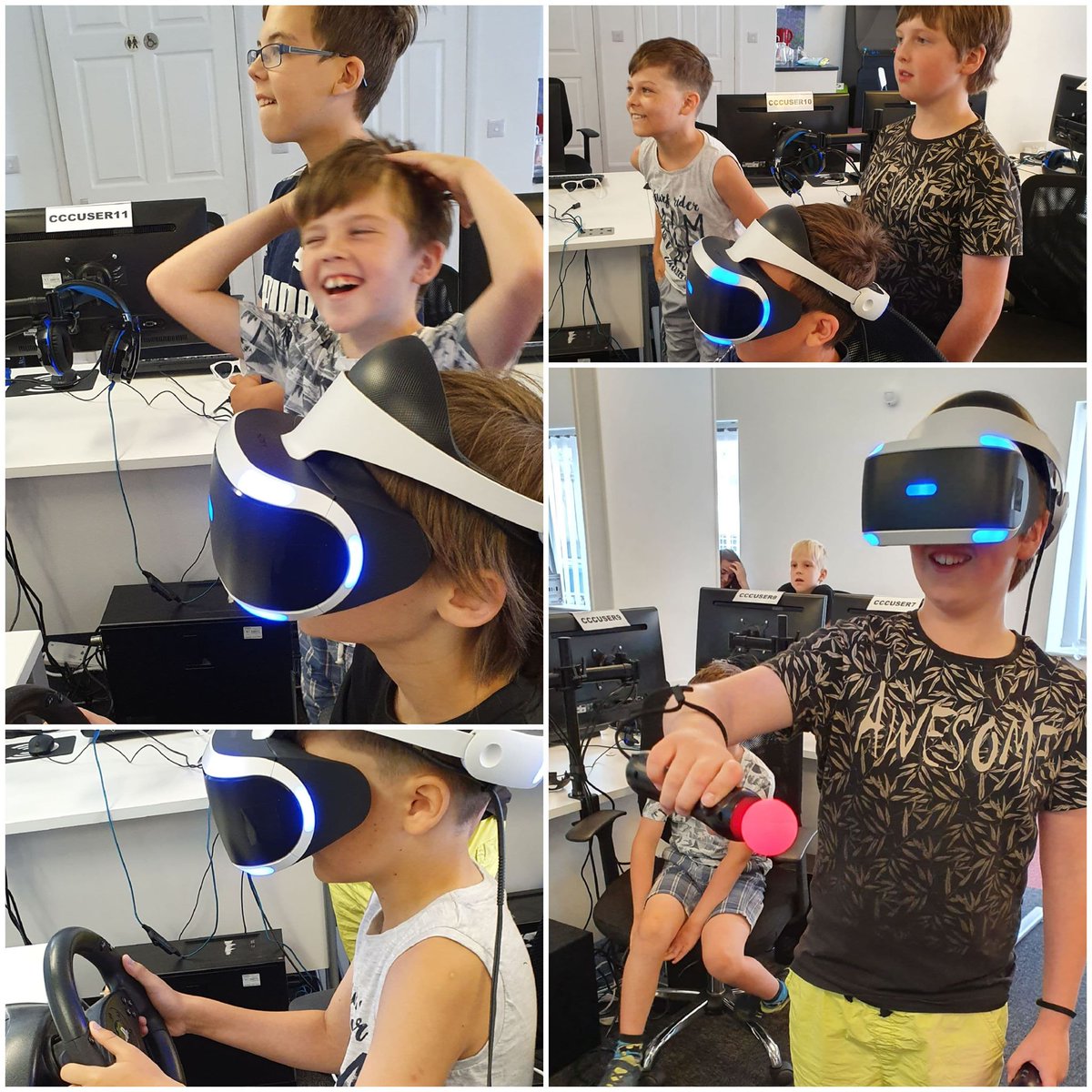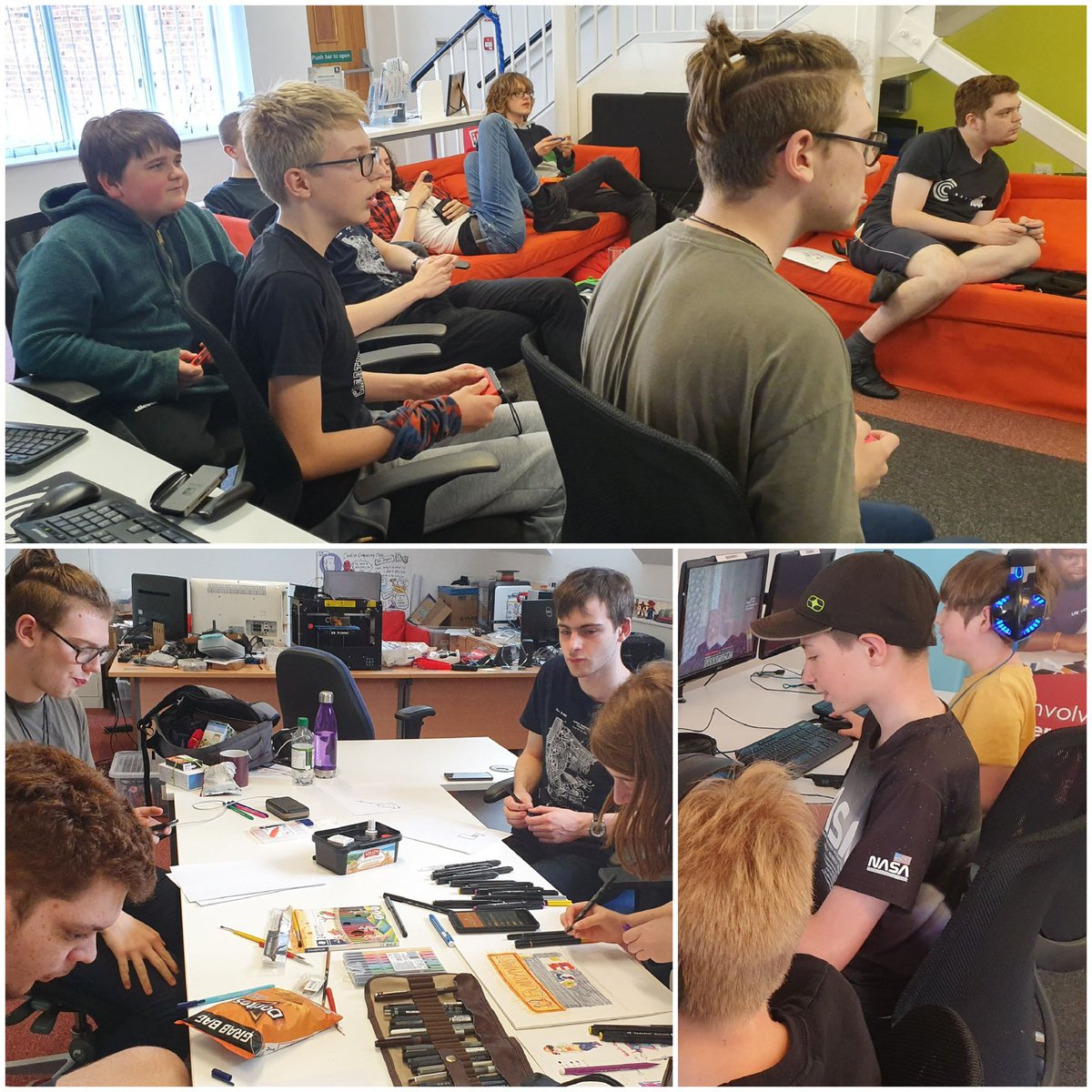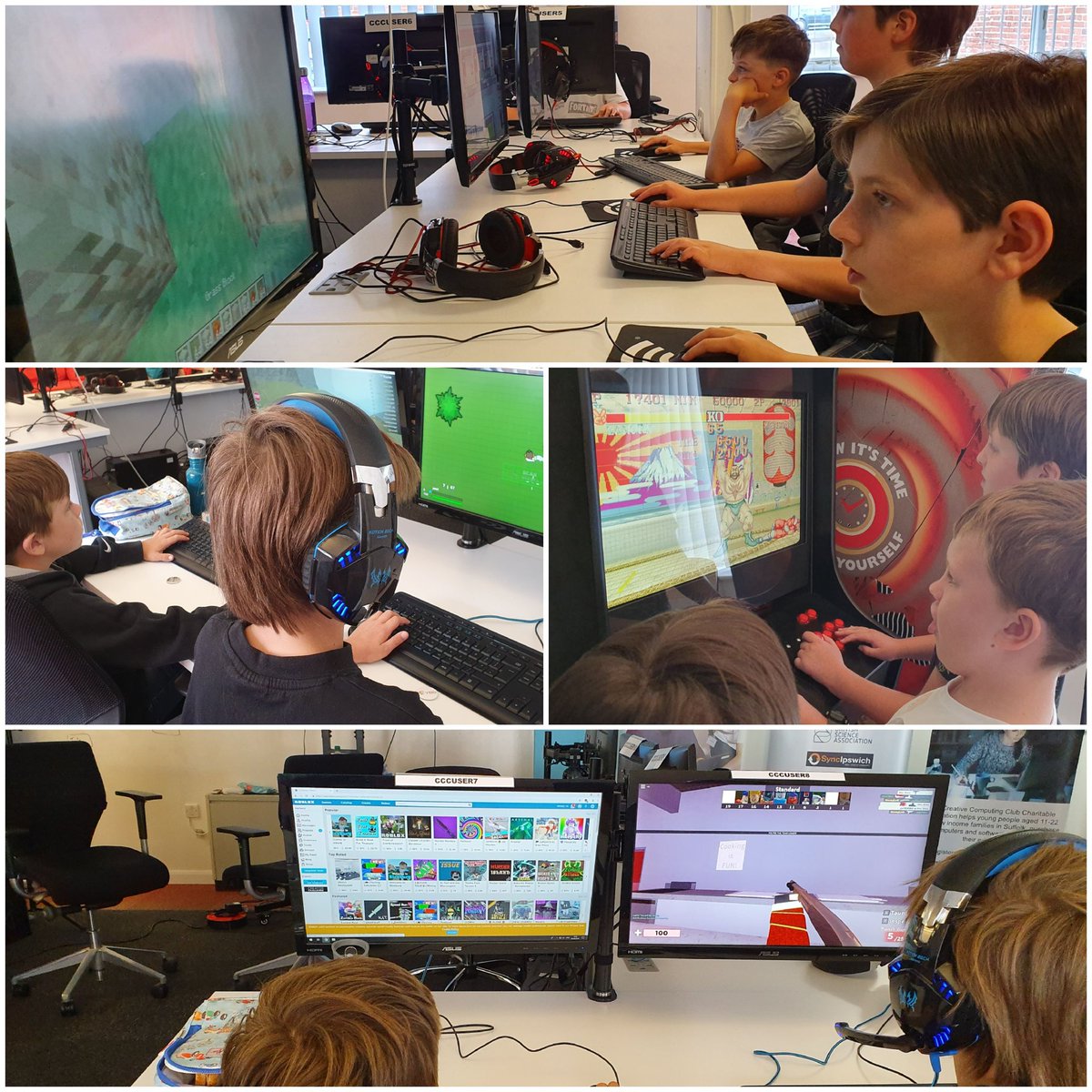 It was a fantastic week, and I am genuinely grateful to all our contributors as our young people got to experience a wide range of job roles of work within the digital sector from 3D modelling to Alexa skills, from Network Monitoring to ideation and planning of software. We hope to return later in the year with a follow-up skills week with even more hands-on experience of different digital skills.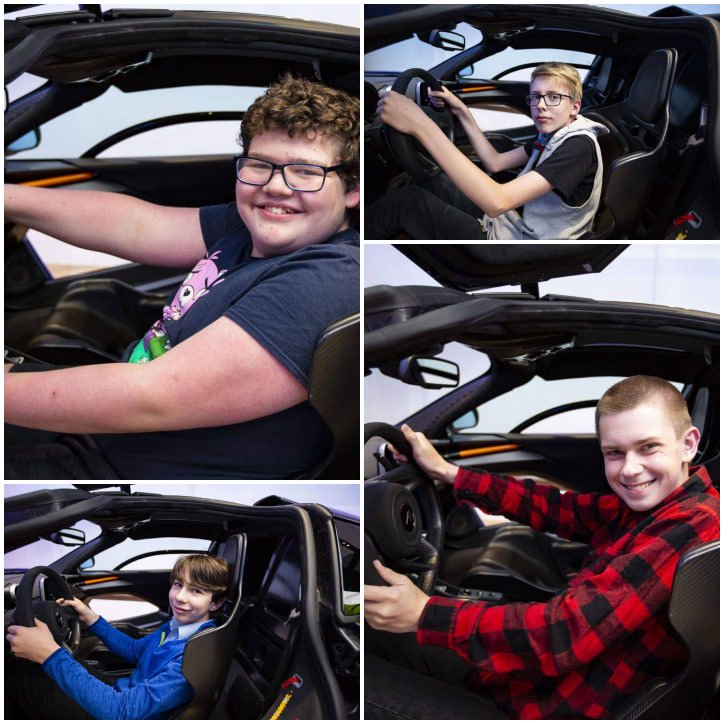 Creative Computing Club VIP Microsoft Visit (July 7th, 2019)
Members of the Creative Computing Club were very fortunate to have a VIP visit to the flagship Microsoft store, before it opened to the public. They got to try out a number of games and driving simulators as well as use the updated version of the Hololens.

They also got to try out a Forza Simulator inside an actual Blue McClaren Senna and they were very happy about that.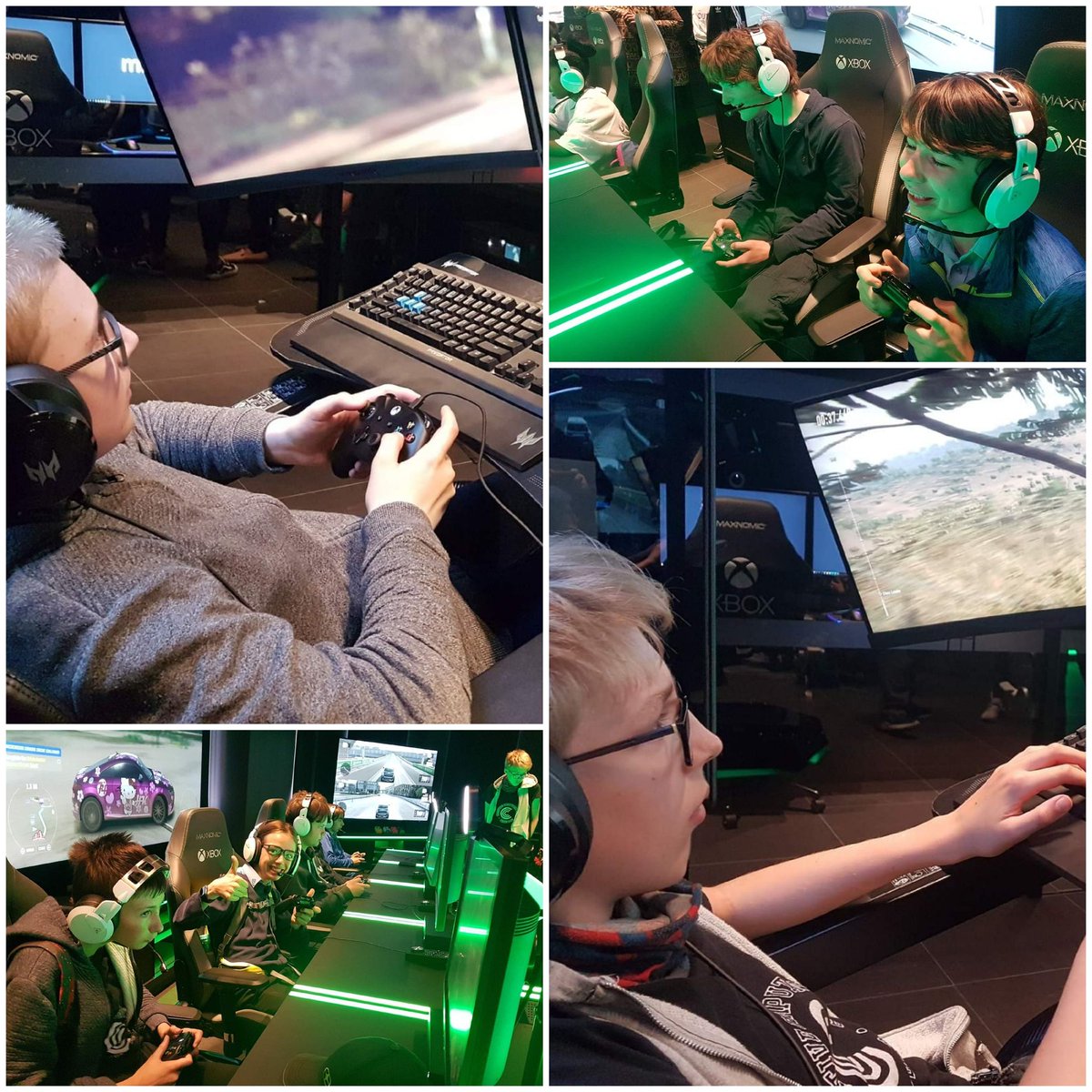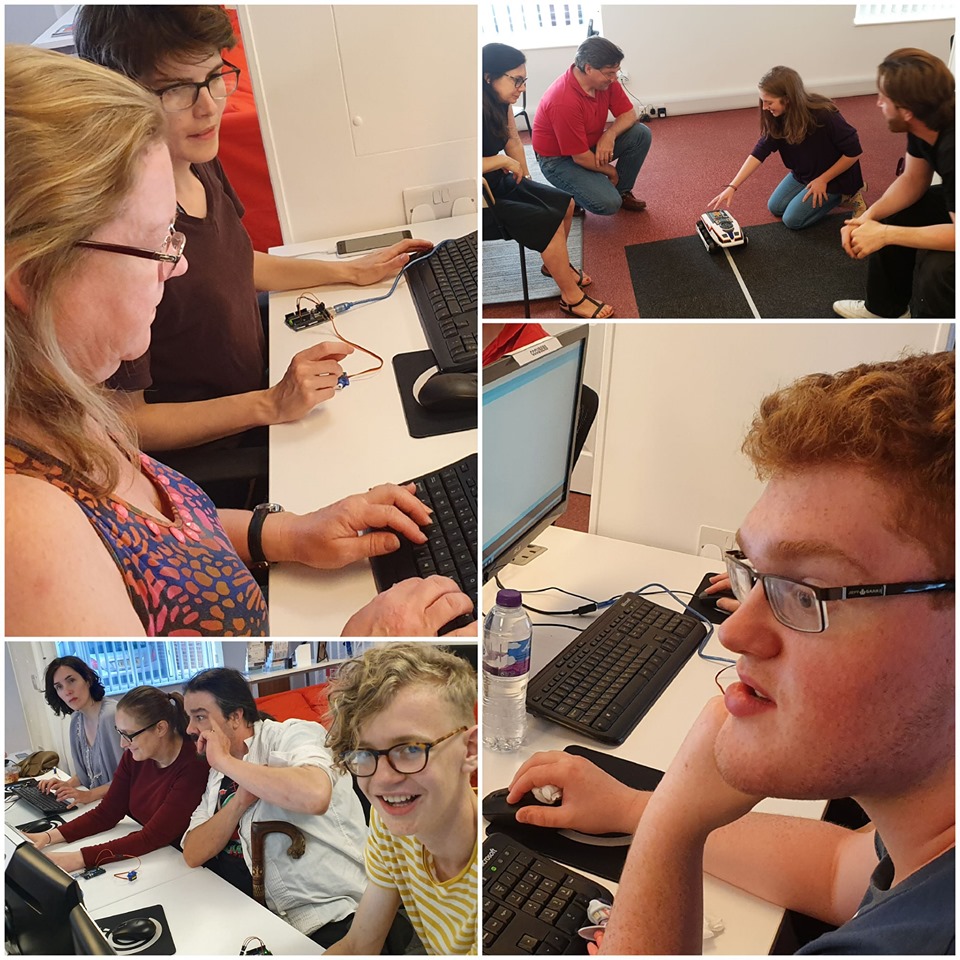 Monthly Adult Evening Sessions
We have started a Monthly Adult Evening Sessions once a month and we are now on our third session. The two sessions we offered in July / August were Robotics and Electronics. The sessions explored the fundamentals of what is happening in the field of Robotics and we learnt to program a servo with an Arduino. The other was basic electronics where we created a simple music synthesizer and soldered a simple circuit.
We'll be offering more one-off sessions in the future (usually on the third monday of the month) so subscribe to our
twitter
page or
Facebook
page to keep updated.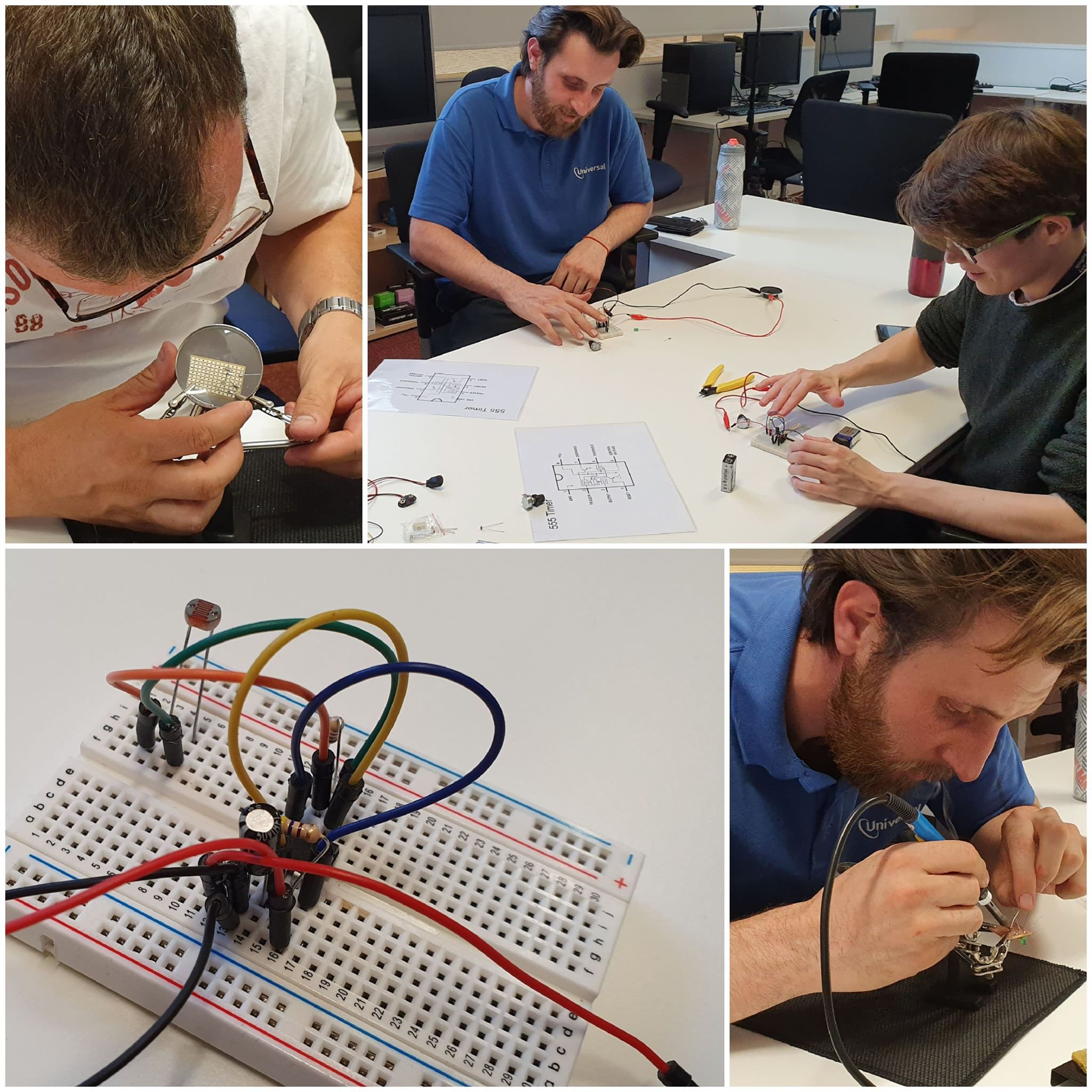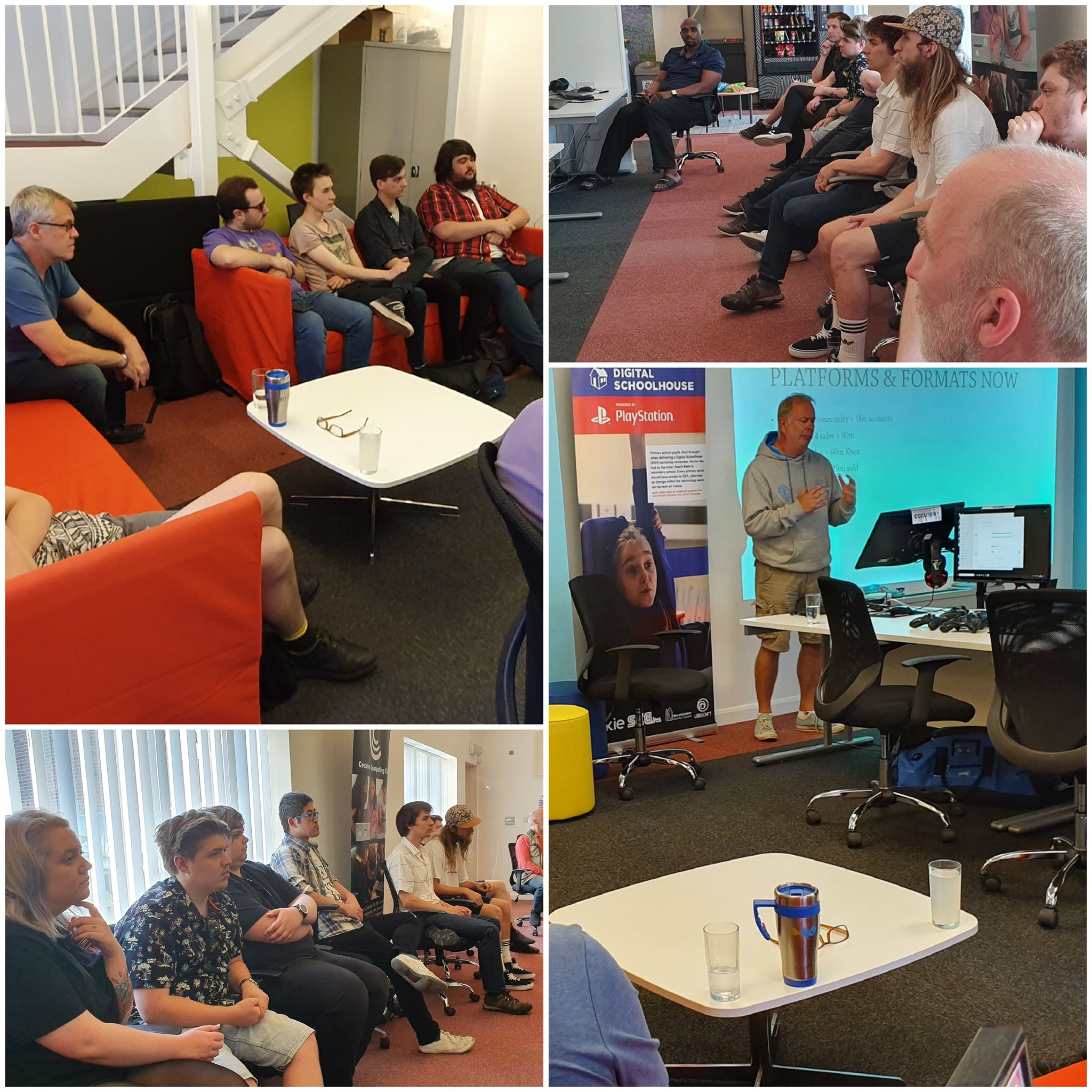 Ipswich Game Development Meetup
Years ago the Creative Computing Club ran the Ipswich Game Developer Network or "IGDN" so we were keen to restart the Game Development Networking once we had the perfect building to host the event in.
In the three months we have been running it we have increased in numbers and had special guests sucah as Paul Hutson of
Kingdom Game
, Andy Payne of
British E-sports Association
and Samuel Read from
Rebelephant
. The group is growing and we have some exciting guest speakers lined up for the future.
If you want to stay in the loop and attend future events check out the Meetup Group
here
.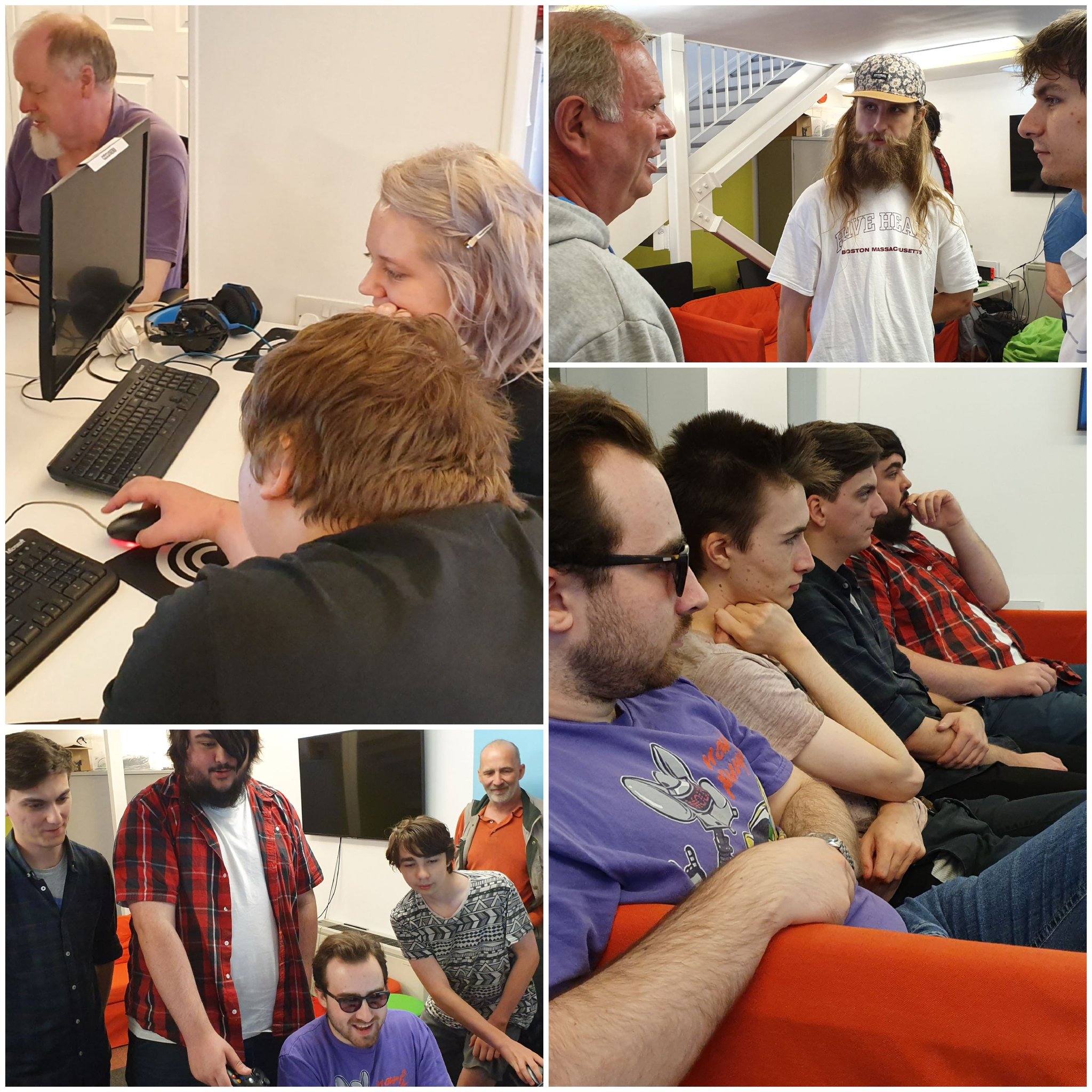 We will have lots of new courses listed soon, join the
Facebook Page
to get regular updates and be sure to check out our
Upcoming Courses
page and enrol early to avoid disappointment.
Matthew C. Applegate
Creative Computing Club Founder & Director
Creative Computing Club Charitable Foundation CEO & Trustee
Make things, make friends, have fun.